New Organizer/Business Agent Hired at Teamsters Local 414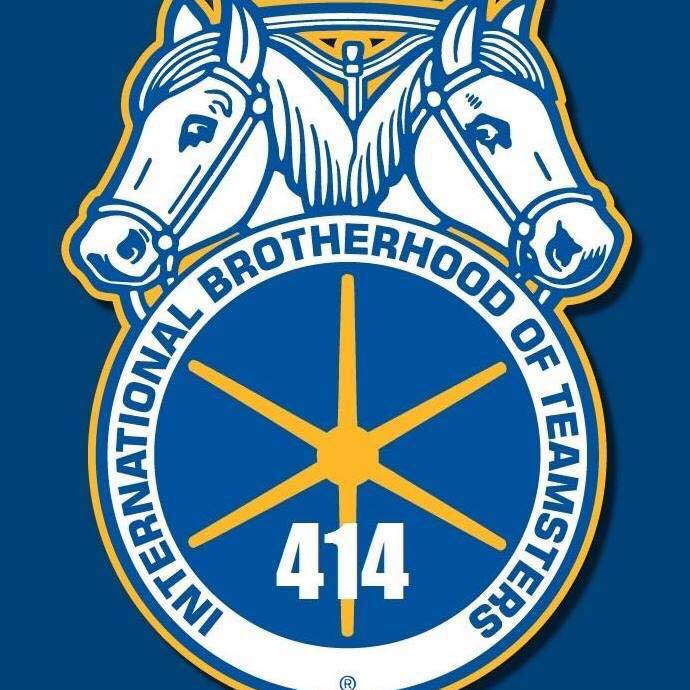 Hi, I'm Ehren Gerdes I recently accepted a job as an Organizer/Business Agent at Teamsters Local 414. I am happily married to my wife Amanda of 8 years, and reside in Fort Wayne. I am a second generation Teamster beginning my 24 year career as a Vacation Absentee Replacement (VAR) in 1993 at Supervalu, while attending Indiana University. During the 4 years attending Indiana University, Bloomington I earned a Bachelor of Science from the School of Public and Environmental Affairs with a concentration in Public Policy. After graduation from Indiana University in 1996 I took a job with Crudo Brothers as a driver on the GMT-800 construction project at General Motors under the National Maintenance Agreement (NMA), while studying for the Law School Admissions Test (LSAT). After the GMT-800 project was over, and my Law school desires waned, I went to work for U.S. Foodservice in 1997, working as a warehousemen and driving as a replacement on weekends until its closure in 2001. In the spring of 2001, I went to work for Flint Special Services as a Casual Driver. During a 42 day period without work at Flint Special Services in 2002, I went to work for Rieth-Riley Construction on the Indiana Toll road for a month. In September of 2002, I was hired by Transport Support, LLC as a yard hand and rail loader under the NMATA. During my tenure at Transport Support and through numerous layoffs I was able to use my CDL to work for Minnesota Limited, Big Inch Fabricators, Miller Pipeline, Pizana Trucking, Mount Carmel Stabilization Group and others under the Teamster Pipeline Agreement and Indiana Heavy Highway Agreement to make ends meet. In 2011 when Jack Cooper Transport took over for Allied Systems work in Roanoke, I continued to hold 14 years of fringe seniority under the NMATA as a rail loader and yard hand at Auto Handling Corp.
During my 24 years as a member of Teamsters Local 414, I have been very much involved in voluntary participation in picket lines, hand billing, Labor Law seminars, organizing drives, and political coordinating activities, donating many weeks of vacation to the good and welfare of the Local and Indiana middle class working families. From 1996 to 1998 I was the Teamster steward for the GMT-800 Project. I spent countless hours over the years on ambulatory pickets in Indiana, Ohio, and Michigan fighting corporate greed in Ready mix, Freight, manufacturing, and Construction industries. In 2011, I sat on the negotiating committee for the Local 414 NMATA Yard Rider. For the last 15 years I have had the honor of being selected to be on the Sergeant-At-Arms Committee at the International Brotherhood of Teamsters Convention. I believe that it is very important as a member to participate in your Local union and to educate others about the benefits, empowerment, and respect of a Teamster contract. I am a middle class advocate inspired by Teamsters from coast to coast who fight for workers traveling through a period in Labor History in which workers receive little respect for the work they perform.