Updated On: Jun 154, 2020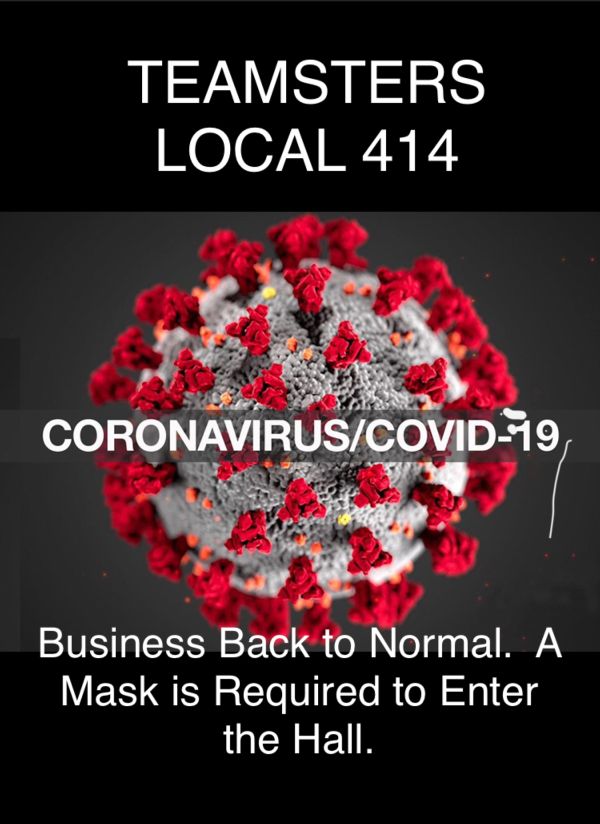 Change in Business Hours until further Notice

NOTICE NOTICE NOTICE NOTICE
EFFECTIVE May 25, 2020, business will be handled as normal. Your union Hall will be open for normal business from 9 AM to 5 PM Monday thru Friday. A MASK IS REQUIRED TO ENTER THE HALL. Agents open the Hall at 8 AM.
AGENTS AND WILL BE WORKING HOURS IN AND OUT OF THE OFFICE, PLEASE MAKE AN APPOINTMENT TO SEE YOUR BUSINESS AGENT.
General Membership Meetings are BACK IN EFFECT ON JUNE 14, 2020.